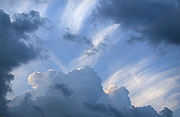 I am photographer, printer, and framer. Because of the custom nature of this process, pieces can be made to fit spaces. Inquiries are welcomed.
All my pieces are as archival as possible. For framed pieces I use exclusively non-acid 100% cotton rag paper and extensively tested non-fading pigment inks; the framing is carefully constructed to prevent present or future damage to the print. Being works on paper, these are sensitive to sharp impacts, so my large pieces are backed by aluminum. Since glass shatters on impact and can damage the piece as well as bystanders, I instead use non-glare plexiglas in front of (but never in contact with) the prints.
I make my own frames, using primo European and American materials, selected individually to compliment each piece.
All my prints are Limited Editions. Dimensions shown are for framed pieces.
I make a serious effort to keep my pricing reasonable while using the most fantastic materials available. Prices vary based on size and framing, roughly $500 ~ $5000.